Small Business / Corporate Lawyer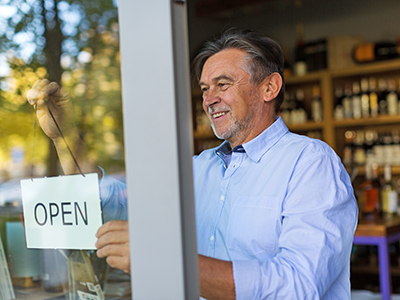 Do you own or manage a business in North Central Indiana? If so, then you may already be familiar with many of the legal issues and decisions that even small businesses face. Taylor Law Office can advise and assist you with all of the following matters, and more. Your calls will be returned promptly – guaranteed!
Organizational Issues
Should the business be organized as a sole proprietorship, partnership, corporation, or limited liability company (LLC)?
Do I need a shareholder agreement or operating agreement to spell out my and my partners' rights and responsibilities?
If the business is a corporation, do you need help maintaining its corporate minute book (shareholder resolutions, board resolutions, stock ledger)?

Operational Issues
Does the business need employment agreements (for employees) or consulting agreements (for independent contractors)?
Does the business need or enter into non-disclosure agreements, confidentiality agreements, non-solicitation agreements?
What are the labor and employment laws that the business needs to comply with (e.g., wages and hours, equal employment opportunity, OSHA, family and medical leave, etc., workers compensation)?
Does the business need an employee policies and procedures manual (covering vacation, personal days, sick days, disability, benefits, attire, harassment, grievances, severance, etc.)?
Does the business need an employee severance agreement or a termination agreement?
Do the business's purchase orders, invoices, leases, credit lines, revolving credit agreements, and contracts for goods and services adequately protect the business?
Does the business's website have terms and conditions of use and disclaimers that protect it adequately?
Does the business have valuable trademarks and other intellectual property that need to be protected?
Does the business have an efficient and effective collection mechanism in place to recover receivables and past due debts?
Does the business need an attorney to represent it in a contract dispute, or in litigation in North Central Indiana?

Buying or Selling a Business or its Assets
Are you better off selling the business or merely its assets?
Do you need a buy-sell agreement, merger agreement, stock sale or purchase agreement, asset sale or purchase agreement?

Closing a Business
Is the business having trouble paying its debts and creditors?
Is liquidation or receivership an option?
Is bankruptcy an option?
What are the other alternatives?
Contact Taylor Law Office
If you need an experienced attorney for legal counsel for a small business formation, transaction or litigation in North Central Indiana, we encourage you to contact our Warsaw, Indiana now.
Taylor Law Office, Warsaw, Indiana Small Business and Corporate Lawyer